HARLEM Team took the collegial environment of the firm to Davies Hotel when it organised and held the 2018 HARLEM Retreat tagged: 'Strategists Strategizing Strategies'.
With the management of the firm outdoing themselves in lavishness and extravagance, it was a moment that will continue to be etched in the memories of the team members. Check out pictures below: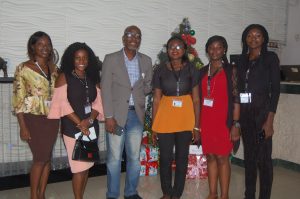 What is more, awards and cash prizes were distributed to some team members, namely:
Oluwabunmi Adediran: 'Best staff of the Year' Award 2. Jumoke Ademola 'Personality of the Year'And two our former Interns:  Kayode and Ibukunoluwa won cash prizes as 'Personality of the Year' (Male) and 'Writer of Best Legal Article of the Year' respectively.