The law firm of HARLEM SOLICITORS possesses a first-class business and legal practice that is tailored to serve each individual and corporate client in the most effective and efficient manner possible. Experience and results recommend HARLEM SOLICITORS in the following key respects:
* TELECOMMUNICATIONS (Leases, Regulatory & Compliance)
HARLEM SOLICITORS is irrevocably committed to providing world-class litigation, regulatory, compliance, and transactional services to telecoms businesses, personalized to each client's specific needs. With our full spectrum of decade-long experience in the Telecoms sector, we apply legal expertise to attack and deal with various issues, adding great value to our clients' businesses through collaboration and teamwork. At Harlem, we dispense our services in these areas with razor-sharp precision in the light of our broad experience and the long-standing excellent relationship built with regulatory bodies, Landlords and various Community Development Associations, CDAs, especially in the South West (including Lagos). Matched with our ability to first identify and resolve key site issues impinging on your CAPEX and OPEX, our telecoms practice also includes rendering pieces of advice on, and resolving issues- contentious and non-contentious- across the full spectrum of the following areas-
Site Acquisitions

Regulatory and Compliance

Negotiation of Rents/Site Leases and Purchases

Conduct Title Searches and Registration of Leases/Deeds

Downward Negotiation of Previously-Agreed Escalation Percentages in Leases (instant Return on Investment, RoI, per BTS is guaranteed)

Prompt Resolution of Matters Resulting in Site-Locks by Landlords, Community Development Associations, CDAs as well as Community Youths (guaranteeing 99.99% uptime)

Drafting/Review of Agreements such as Site Leases, Collocation Master Leases, Interconnect etc.

Negotiation of Town Planning Approvals/Processing of Statutory Licences and Permits Issued by Ministries/Regulatory Bodies such as Nigerian Civil Aviation Authority (NCAA), Nigerian Communications Commission (NCC), National Environmental Standards and Regulations Enforcement Agency (NESREA), Urban Furniture Regulatory Unit (UFRU) etc.

Site Due Diligence Investigations

Engagement with Regulatory Agencies On behalf of Site owners, Telcos & Infracos

Compliance with Local and National Legislation and Authorizations regarding Land Issues

Compliance of Environmental Laws and Regulations

Recovery of Debts (i.e. Interconnect Rates, etc.)
The deep experience acquired by our Team Lead has resulted in full expertise in the
foregoing areas, to the extent that we have become a benchmark for most Landlords, Cable TV, Internet Service Providers (ISPs), Radio and TV Broadcasting, Tower and Site owners, who contact us almost daily for help in this regard. With broad knowledge of various laws by NCC, NESREA, UFRU and other environmental laws and regulations of the various states,

HARLEM

SOLICITORS

is able to work effectively with the state and federal agencies to reach agreement on the steps our clients need to take in order to remedy infractions without dire consequences. We embody our roles through a cohesive team of lawyers working in concert to serve your chief interests at the highest and most efficient levels.
* REAL ESTATE & PROPERTY LEASING
The Real Estate market can be challenging because even seemingly straightforward issues can pose significant complexity. These matters require skilled, thoroughbred legal counsel that can make the difference in avoiding or overcoming legal tangles. Whether it is a corporate or commercial real estate, HARLEM SOLICITORS' lawyers possess skilled professionals with a diverse background, honing their experience to real estate transactions of all types and levels of complexity.
Be it luxury residential developments, commercial and industrial properties, acquisition financing or leasing of various projects as well as deal structuring, negotiations and documentation, our firm offers strong legal skills, practical and experienced business advice, innovative solutions and timely response to meet specific needs and objectives of our clients. Our real estate team have vast experience in representing all parties involved in corporate/commercial real estate endeavours, including owners, land developers, land speculators, lenders, landlords, tenants, brokers, title companies, contractors, engineers, as well as architects. Our real estate practice includes the following:
Commercial, Industrial, Residential and Retail Projects
Site Acquisition for Base-Transceiver Stations, BTS
Estate Contracts and Conveyance Documents
Real Estate Funds, Investment and Facilities
Compliance with Local and National Legislation and Authorizations regarding Land Issues
Planning and Land Use/Rights Applications
Applications and the Registration of Titles to Land
Searches & Perfection of Title Deeds
Commercial Arbitration and Mediation
Commercial Property Transactions, involving Immovable and Movable Property
Lender Liability Issues
Due Diligence Investigations
Lawsuits between Purchasers and Sellers of Real Estate
Dispute between Joint Venture Parties
Other Real Estate Disputes
* ALTERNATIVE DISPUTE RESOLUTION (ADR), CRISIS MANAGEMENT & LITIGATION
Crisis comes in various forms. Any happening that threatens the existence of an organization or its ability to survive can pose a crisis situation. Our ADR, Crisis Management & Litigation Team has the background to understand and resolve all complex disputes before they get to the courtroom. And in times of crisis, prepared and trusted legal counsel can provide stability and clarity, bringing together the right resources when they are needed most.  At Harlem, we proactively guide our clients carefully through each process whether circumstances warrant an early negotiated settlement or a trial of the issues, having built a reputation as the commercially-savvy team that clients want at the negotiating table.
In order to avoid the pitfalls often created by ordinary litigation, such as negative publicity, blemished reputation, creation of significant potential liability for a business, our aim, often avowedly, is to resolve matters through a tactful negotiation, if possible, and by decisive and resolute litigation when it is not, ardently seeking integrative strategies where one or more settlements that can create a win-win situation. Our experience in a wide array of areas has equipped us to be able to resolve disputes and manage crises swiftly on behalf of our clients. We are committed to front-end strategizing with our clients so as to make them fully aware of the potential costs and risks involved in each approach to dispute resolution. But whether or not our clients' legal issues get to the courtroom, we are always custom-designed to address your specific needs competently and aggressively.
Since we are mindful of the cost and time involved in litigation, we connect early on from the outset of each crisis, working smartly and swiftly with our clients to prevent, mitigate and contain situations so as to avert and minimise collateral damage, and ensuring relevant counsel and advice is obtained before any litigation process is considered, buoyed by our understanding that 'winning' comes in many forms and that a successful litigation outcome is one that meets our clients' business objectives. We provide tailored legal services and representation to all players in the corporate world on all aspects of litigation/crisis management either before or after the commencement of the litigation process, including:
Preparation of legal opinions with regards to all aspects of crisis management/dispute resolution

Representing clients in out-of-court resolutions/settlements

Advising clients on alternative dispute resolution processes

Assisting new executive teams in transition with due diligence

Dispute resolution and settlement agreements

Fraud and embezzlement investigations and resolutions

Representing clients in arbitrations and regulatory tribunals

Advising on and representing clients in settlement negotiations
*  BANKING, FINANCE & SECURITIES
Money talks, and we know how to speak its languages. At HARLEM SOLICITORS, we have varied experience advising a wide spectrum of financial institutions, trust companies, corporate fiduciaries and their stakeholders including debtors, unsecured creditors, trustees, receivers, bondholders, purchasers, bank asset managers etc., and we excel when called upon for cutting edge transactions, sensitive negotiations or to deliver under extreme time pressures. We move swiftly and speedily, but not at the cost of quality. Our service delivery is as valued by our teeming clients as our speed of execution.
We also represent borrowers which include listed companies, large government-linked conglomerates and private high net worth individuals. We work as part of your team, assisting in the resolution of your toughest and most complex legal issues- all with a view to developing sustainable relationships that serve our clients' objectives. Our lawyers advise on a wide range of banking and finance concerns including regulatory compliance, governance matters, capital markets and investment fund sectors as well as capital raising that is pivotal to business in today's global marketplace. To meet your unique needs, we pair our renowned service area expertise with in-depth knowledge of the financial sector and deliver pieces of advice that maximize your opportunities and position. At

HARLEM

SOLICITORS

, we give our clients full-service representation, without the inflexibility or unnecessary overhead of traditional large firms. We are regularly developing and implementing financing strategies and advising on business opportunities on both lending and borrowing sides. Our banking, finance and securities capabilities include:
Mortgages & Debt Recovery

Searches & Perfection of Title Deeds

Letters of Credit and other aspects of Import/Export Financing

Loan Workouts & Restructuring

Corporate and business reorganizations

Asset Recovery, Restructuring & Insolvency

Private Equity/Venture Capital
*  CORPORATE/COMMERCIAL & BUSINESS ADVISORY
Lawyers at HARLEM SOLICITORS are suitably equipped with vast experience in all facets of commercial and business law which enables them to negotiate and structure all types of commercial agreements to serve our clients' business needs and to properly protect their interests. Having been fully accredited by the Corporate Affairs Commission (CAC) as well as the Trademarks, Patents And Designs Registry, we are suitably positioned to assist individuals, sole proprietors, partnerships, multinational enterprises and corporations navigate through the complex legal frameworks within which business are operated. We understand the unique challenges facing entrepreneurs in starting new businesses and we are desirous of assisting them in meeting those challenges and evolving their ideas into a successful business opportunity. Our lawyers are enthusiastic about our clients' businesses and seek arduously to be instrumental in developing and expanding them.
At Harlem, we are vastly experienced in delivering optimal effectiveness and efficiencies for entrepreneurial clients embarking on a new business venture as we put our interdisciplinary approach to bear on ensuring we serve as strategic advisors through all stages of growth of an emerging company, helping the founders attain their business goals and seeing the company achieve its optimal deserving. With sound business judgement, we provide expert support and advice to our clients through all stages of corporate growth, ranging from commercial loan transactions, business purchases and sales, corporate record preparation and filing, incorporation, business registrations, contract or lease drafting and review as well as general business advisory/counsel.
For sundry weighty reasons, we sometimes work closely with other lawyers within your organisation where required, drawing on the versatility of our team in the areas of finance, secretarial, securities, regulatory, employment and labour, intellectual property and litigation. We also often work closely with other professional advisors, including tax advisors, auditors and accountants (both external and in-house), where necessary, to maximise our clients' position and opportunities. And whether an organisation is merging, dissolving, or something in-between, you will always find creative problem-solvers focused on delivering efficient solutions. At Harlem across all our practices and the country in which we do business, we provide advice on complex regulatory/compliance matters, including in the following areas:
Strategic Joint Ventures, Limited Partnerships & Strategic Alliances
Company Take-Overs, Mergers and Acquisitions
Debt Recovery
Supply Agency and Distribution Contract
Drafting standards Agreements, Contracts and Documents (including Operating agreements, Manufacturing agreements, Franchise agreements, Licensing agreements, Supply and distribution agreements, Management and consulting agreements, Infrastructure agreements, Services and Outsourcing agreements, Outputs and inputs purchase and sale agreements, Investment agreements etc.)
Due Diligence & Investigation of Company Affairs
Equipment Leasing
Filing organizational documents
Remuneration Packages & Incentive Schemes
Corporate Start-ups
Corporate Recruitment
Corporate Governance
Private Equity (Formation & Transactional)
At

HARLEM

SOLICITORS

, we recognize that agreements are essential to all businesses to capture value and avoid risk. We have a team of lawyers who are equally at home advising on complex, high-value day-to-day contracting requirements in key industry sectors such as retail, financial services, IT, telecoms, government projects as well as health.
*  INTELLECTUAL PROPERTY & ICT
It is important for businesses, in today's corporate world, to protect their unique identities and brands. HARLEM SOLICITORS, having fully accredited and listed with the Nigerian Trademarks, Patents, Designs and Copyright Registry, is committed to finding practical, efficient means to achieve your business goals through the provision of expert legal advice on patents, trademarks, copyrights and all aspects indissolubly associated with the regulation of computer technology.
At Harlem, we recognize the supreme importance of intellectual property as the primary asset for your business and understand your unique needs and objectives relating to intellectual property in particular and business strategy, in general. Since inventions often form the substratum of the most valuable assets of start-ups, a cast-iron intellectual property rights protecting these inventions can be pivotal to their survival. Our in-depth understanding of all types of intellectual property helps us to identify the most efficient ways to obtain, manage

and protect our clients' intellectual property during the different stages of a company to provide optimum value.
Whenever disputes arise from the misuse or misappropriation of intellectual property, we have a team of experienced litigators and expert negotiators, who obtain outstanding results for our clients,

both in individual lawsuits and in collective conflicts. At Harlem, we offer our clients decade-long experience in assessing and overcoming legal, commercial, regulatory and compliance risks. We keep abreast of technology, updating ourselves with the resolution of numerous intellectual property/IT-related disputes and cases. We

offer a full-range of legal services and take our clients' briefs relating to the protection of their intellectual property in the areas of:
Patents
Trademarks
Copyrights
Passing-of
Trade Secrets
Patents
Data Privacy and security
IT outsourcing
Drafting and negotiating licence and assignment agreements
Preparation and registration of industrial designs
Counselling in commercialization of intellectual property rights, including drafting and negotiating contracts for protection, exploitation, assignment, merchandising, and licensing of intellectual property rights.
*   IMMIGRATION, EMPLOYMENT & LABOUR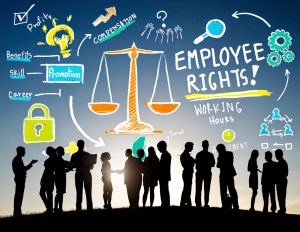 Our Immigration, Employment & Labour Team guides companies, corporations and management teams through the myriad of challenges in complying with rapidly changing legal requirements in the areas of immigration, employment and labour. We offer a full range of services to small and mid-sized companies, as well as large multinational companies with respect to immigration-related matters and advise on securing temporary and permanent work visas, green cards based on family relationships, student and visitor visas, and citizenship. We have a team of dedicated immigration, employment and labour lawyers who can offer a level of expertise that is hard to find at general law practice firms. No doubt, every employee deserves to have their employment rights respected throughout the various stages of the employment relationship.
At HARLEM SOLICITORS, we give clear explanations and practical, cost-effective advice on aspects of your contract of employment bordering on compensation and benefits-related issues, wrongful dismissal, harassment and discrimination, constructive dismissal, severance benefits, and just cause matters. We plan and negotiate termination proposals for both employees and employers, without resorting to costly litigation, and are experienced in alternative dispute resolution procedures such as mediations and arbitrations.
With the application of practical experience, legal expertise and technical know-how, we take holistic view of our clients' cases in order to devise method to help them sail through each challenge and improve their positions. We also have a practice of working with employers in taking proactive steps to avoid litigation by assisting clients to draft and modify Employee Handbooks, personnel policies and contractual provisions governing trade secrets, non-solicitation, non-competition and other areas in the context of employment law. Our firm also provides bespoke, state-of-the-art legal solutions on issues from safety and occupational issues, incentives, restructuring, employee relations, HR policies and privacy, changes to labour and social security aspects, to pensions and retirement benefits.  Some of our significant areas of practice include:
Assisting in the review, drafting and development of personnel policies
Assisting in all aspects of employment termination and wrongful dismissal
Providing advice, strategy and direction on employment issues that arise in the context of corporate mergers and acquisition
Interpretation and drafting of employment contracts, management agreements, consulting agreements and competition and confidentiality agreements
Providing advice to employers on effective practices for hiring, down-sizing and terminations and handling grievances that arise therefrom
Defending employment-related litigation
At Harlem, we engage accountants and other professionals where required to resolve our clients' employment issues. So, no matter how complex or hydra-headed the challenge is, we are custom-tailored to handle your issues.
*   GOVERNMENT AFFAIRS & COMMUNITY RELATIONS
At HARLEM SOLICITORS, we have a vast experience in government and community relations, with a broad ranging experience in working with all levels of government bodies. Our experience ranges from advice on new legislation to identifying key contacts in the public service or communities. We have a team of lawyers with a lengthy history of good rapport with the communities, especially in the South West (including Lagos), which enables us provide full community relations advocacy services. We not only do all in our power to sustain the consistent efforts in negotiating a truce with host communities and regulatory bodies on behalf of telecoms companies, infrastructure providers, oil & gas provider companies and site owners, we also represent clients in a wide variety of other sectors, including land use planning, securing regulatory approvals and environmental permits.
Our lawyers have extensive experience in public-private projects and government contracts. We have cultivated long-standing relationships with government officials and business leaders to help our clients through the bidding and procurement process.We also routinely represent contractors in all manners of contract-compliance disputes and enforcement proceedings, sub-contractor disputes, and in negotiating change orders and contract extensions.We advise clients as to the rules limiting gifts and honoraria to public officials and public employees and help clients identify restrictions imposed by both state and federal laws and local ethics laws, civil service regulations and public agency policies.
Drawing on our deep experience with governmental agencies, across our team allows us to provide advice that is timely, on point and strategic in the context of community/governmental emergencies and interventions, development projects and compliance matters. Our firm has also pioneered strategies towards creating 'Good Corporate Citizens' through good Corporate Social Responsibility (CSR) to protect GSM operators and Infrastructure Provider Companies from the vagaries of poor Quality of Service (QoS) resulting from site locks by hostile communities and regulatory/compliance issues. We work assiduously to find goal-orientated solutions to the challenges confronting our clients based on our vast understanding of how host communities think.

* FAMILY LAW, WILLS & PROBATES
At HARLEM SOLICITORS, we provide unparalleled depth and scope with regard to the complex issues that arise in Family Law, including matrimonial causes, custody, adoption, inheritance and estate administration. We have varied experience dealing with divorces, disputes relating to child custody and access, child and spousal support as well as the division of property.
Our team is adequately knowledgeable in marriage contracts and a broad range of legal matters, both routine and complex, that affect families in transition. With client-focused approach, we encourage family law mediation, using mediation or any other alternative dispute resolution methods to resolve family disputes as we recognize the emotional impact of family disputes and exercise sensitivity dealing with each case.

Death is as inescapable as drawing breath! We assist our clients in identifying their long-term visions for the transfer of their wealth upon their deaths, and cater to the organization or re-organization of their family affairs so that their visions can be realized. Therefore, we offer expert advice to our clients on the best structure of a Will, tailored for individual circumstances. We address the personal and business perspective in family matters, including:
Preparation of Wills, Powers of Attorney and other Complementary Documents
Review and update of existing Wills
Family Business Succession & Family Trusts
Estate Planning & Administration
Application for probate
Application for Letters of Administration
Preparation of personal directives or living Wills
Charitable Giving
Divorce
Child Adoption
Property Division
Spousal and Child Support/Custody
Pre-nuptial and Post-nuptial Agreements
* PRO BONO AND CORPORATE SOCIAL RESPONSIBILITY (CSR) INITIATIVES
At HARLEM SOLICITORS, we owe it to our corporate conscience to give back to the community even beyond our reach because we are irrevocably committed to uplifting the lofty virtues known to be inextricably entwined around the legal profession while the entrenchment of its noble ideals is equally paramount in our operational strategies.  As such, we believe that it is our responsibility to give back to our community. Our belief is borne out of corporate self-regulation integrated into our practice model to ensure compliance with ethical standards and norms, even as we add value to the society in line with our 'Corporate Social Responsibility' objectives.

Our CSR activities include handling pro bono cases for individuals, especially in matters bordering on assault, rape, robbery and burglary and we harness enormous skill, strength and expertness to cases that we identify. Our approach is to first evaluate the merit of each case to see what it entails. Once we see the merits of the case, we may decide to take it and represent the person/individual right away. In the family law context, we offer mediation to parents of unruly children and volunteer to work on spousal rift without receiving any remuneration.

Our CSR initiatives are also targeted towards providing material needs for the under-privileged, making visits to orphanages, the disabled as well as old people's homes, including government schools, while also balancing the pursuit of profit with a commitment to good ethical conduct through supplemental community service activities.