IMMIGRATION, EMPLOYMENT & LABOUR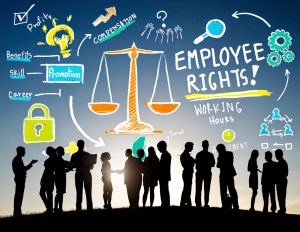 Our Immigration, Employment & Labour Team guides companies, corporations and management teams through the myriad of challenges in complying with rapidly changing legal requirements in the areas of immigration, employment and labour. We offer a full range of services to small and mid-sized companies, as well as large multinational companies with respect to immigration-related matters and advise on securing temporary and permanent work visas, green cards based on family relationships, student and visitor visas, and citizenship. We have a team of dedicated immigration, employment and labour lawyers who can offer a level of expertise that is hard to find at general law practice firms. No doubt, every employee deserves to have their employment rights respected throughout the various stages of the employment relationship.
At HARLEM SOLICITORS, we give clear explanations and practical, cost-effective advice on aspects of your contract of employment bordering on compensation and benefits-related issues, wrongful dismissal, harassment and discrimination, constructive dismissal, severance benefits, and just cause matters. We plan and negotiate termination proposals for both employees and employers, without resorting to costly litigation, and are experienced in alternative dispute resolution procedures such as mediations and arbitrations.
With the application of practical experience, legal expertise and technical know-how, we take holistic view of our clients' cases in order to devise method to help them sail through each challenge and improve their positions. We also have a practice of working with employers in taking proactive steps to avoid litigation by assisting clients to draft and modify Employee Handbooks, personnel policies and contractual provisions governing trade secrets, non-solicitation, non-competition and other areas in the context of employment law. Our firm also provides bespoke, state-of-the-art legal solutions on issues from safety and occupational issues, incentives, restructuring, employee relations, HR policies and privacy, changes to labour and social security aspects, to pensions and retirement benefits.  Some of our significant areas of practice include:
Assisting in the review, drafting and development of personnel policies
Assisting in all aspects of employment termination and wrongful dismissal
Providing advice, strategy and direction on employment issues that arise in the context of corporate mergers and acquisition
Interpretation and drafting of employment contracts, management agreements, consulting agreements and competition and confidentiality agreements
Providing advice to employers on effective practices for hiring, down-sizing and terminations and handling grievances that arise therefrom
Defending employment-related litigation
At HARLEM, we engage accountants and other professionals where required to resolve our clients' employment issues. So, no matter how complex or hydra-headed the challenge is, we are custom-tailored to handle your issues.